Young Mexican Wins it for Manchester United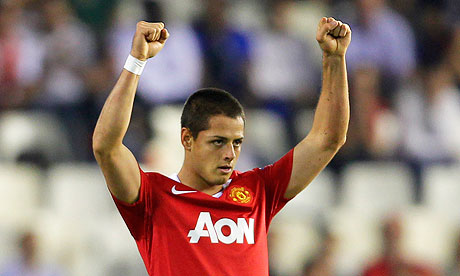 The 22 year old Mexican by the name of Javier Hernández who impressed last night with a near miss, and importantly a goal, in Manchester United's 1-0 win over Valencia.
It was some great play by Nani to keep the ball and set Macheda away to make the pass to the Mexican.
Hernández scored with just five minutes to go to give United a rare Champions League victory in Spain. The result puts United top of their group.