Rio Ferdinand To Miss United's Opening Matches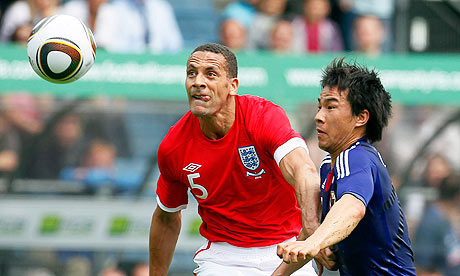 Rio Ferdinand is likely to miss the North American tour and the Charity Shield opener.
The knee ligament damage Ferdinand sustained at England's World Cup training base in Rustenburg on 4 June means the defender's comeback will be around 13 August and the club's opening league game at home to Newcastle United, currently scheduled for Saturday 14 August.
Manchester United start their tour of the US next week for two weeks. Personally I think these pre-season tours are a waste of time, set the players up for needless injuries, and go against what many managers and players complain about - too many games already. But, they do bring in the money!